December 01, 2012
These 3 will perk you up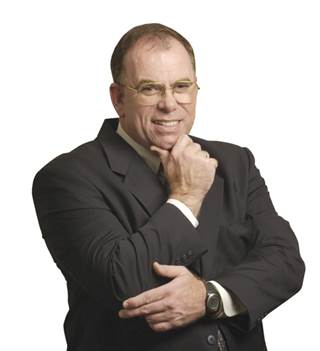 John O'Connor, Editorial Director
I probably shouldn't admit this. But my job is loaded with perks.
I'm paid to do something I love. I regularly travel to some of the nicest cities in America. I work with great people. And I have never had a boring day at the office.
Perhaps best of all, I get to regularly talk with some of the most brilliant people in this field.
At the LeadingAge show in Denver, I caught up with Larry Minnix. There, the president and CEO of LeadingAge challenged his members to be "crucibles of innovation." Of course, some of the LeadingAge members have been taking the lead for the better part of two centuries. Guess he meant that for the young whippersnappers who have only been around for a few generations.
During a video interview, Larry also cautioned why nonprofit operators need to deal with accountable care organizations in a proactive way: "You'll either be a bundler or a bundlee."
When I talked to Gov. Mark Parkinson in Tampa earlier in October, the message was remarkably similar. Larry's counterpart at the American Health Care Association said that besides innovation, operators must demonstrate good care as never before.
"What's really changed is that quality has become a reimbursement issue … If we're going to be able to adapt to new payment models going forward, we're going to have to be able to hit these quality measures," he noted.
Speaking of new measures, Robert Kramer provided his take on why it has become increasingly important for operators to document the value they provide. The founder and president of the National Investment Center for the Seniors Housing & Care Industry observed: "There's a real focus now on controlling costs and also demonstrating outcomes."
Kramer added that more states are turning to managed care organizations. The residual effect is likely to be "a capitated situation they're going to have to live with."
These industry giants called on operators to innovate, focus on quality and adjust to tougher payment realities.
Follow their advice and you just might land the best job perk of all: continued employment.