December 17, 2012
The tail of C. diff: Dog can detect illness with accuracy, researchers say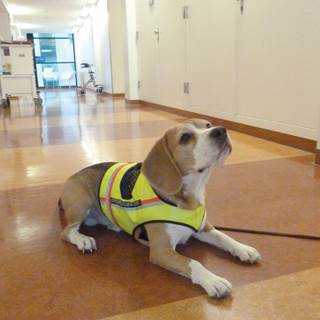 Cliff
Finally, some good news about a Cliff.
After two months of training, a two-year-old beagle named Cliff demonstrated success at being able to detect C. diff in stool samples in a lab environment, researchers in Netherlands have discovered. The dog was tested on 100 C. diff positive and negative stool samples, and it identified all the positive samples and 47 out of 50 negative samples. He was then taken to two hospital wards in the Netherland, where he identified 25 out of 30 cases and 265 out of 270 negative controls.
In addition to his accuracy rate, Cliff was able to screen a hospital ward for C. diff in under 10 minutes, the researchers note, making it a quicker possible option when facilities are trying to screen patients or residents.
"This could have great potential for C. difficile infection screening in healthcare facilities and thus contribute to C. difficile infection outbreak control and prevention," the researchers said.
Results were published in the BMJ- British Medical Journal on Dec. 13. Click play above to see a video of Cliff working.