March 01, 2014
The road more taken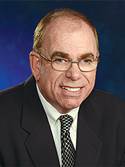 John O'Connor
Conventional wisdom can be a reassuring thing. But sometimes it can be flat-out wrong.
Consider 94-year-old Olga Kotelko. Conventional wisdom holds that she should probably be concerned about whether she'll break her hip. In reality, the coming months are more likely to see her shatter track and field standards.
You see, Olga holds more than 20 world records in the 90-94 age group. But she isn't just some freak-show outlier. In fact, we can all learn a lot from her experience and examples.
When this retired teacher started playing slow-pitch softball in her 60s, she never thought she'd be launching a world-class athletic career in another decade or so. But after getting some encouragement to compete in the British Columbia Seniors Games at age 77, she soon found a new passion: track and field. She began with the 100 meters and 200 meters, shot put and discus and then added the javelin.
She'll turn 95 this month. But Olga's not one for looking back. She'd rather plan for the road ahead. Already, her 2014 schedule includes at least one track meet each month.
Raised on a Canadian farm during the Depression, Kotelko was the seventh of 11 kids. She would later leave an abusive marriage to an alcoholic husband, opting to forge her own path as a single mother in the 1950s. Certainly, overcoming grief and various life challenges made her more resilient. But she also benefitted from a life marked by constant physical activity.
When she was asked about the key to being able to remain active for so long, she credited a positive attitude. She's also a Sudoku enthusiast.
So let's see: She avoids unhealthy food, exercises, gets regular rest, stays on task, has a positive attitude and enjoys being mentally challenged.
A cynic might say she's nothing more than the beneficiary of great genetics. Certainly, that has helped. But it's hardly the whole story.
The real lesson of Olga's life is not just that she inherited unusual blessings. It's that she has been unusually resourceful in making the best of what she has had to work with.