October 01, 2012
The cost of retaliation against operator? $25 million in NY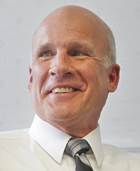 Brook Chambery

A former long-term care provider has achieved a $25 million victory over state authorities.

Brook Chambery, the owner of the long-closed Beechwood Restorative Care Center in Rochester, NY, became the benefactor of a $25 million settlement from the state. Chambery spent more than 10 years contending that the New York Department of Health closed his facility in retaliation for years of clashes.

Chambery attorney Kevin Cooman said they were pleased. "For my client, it's also about the vindication," he told McKnight's.

The trial was bifurcated, which meant the jury first ruled in June that the Department of Health was retaliatory when it revoked Beechwood's operating license by saying it had quality problems. The facility closed in July 1999.

Starting in 1994, Chambery and the state had disagreed over Beechwood, with the Department of Health denying an application to add two short-term beds. Chambery also fought deficiencies in a dispute resolution process in 1995. By 1996, he was sending a "voluminous" series of letters protesting aspects of the department's policies, court records state.

An administrative law judge said in 1999 that DOH had reasons for taking away Beechwood's operating certificate related to quality issues. A U.S. District Judge in the Western District of New York then ruled in 2004 there was insufficient evidence for Chambery's lawsuit to continue.

But then a federal appellate court agreed with the former provider that a jury should be able to decide. A crucial piece of evidence in Chambery's favor was an email chain between DOH administrators that included the phrase "HOT DIGGITY DAWG" (followed by 50 exclamation marks) and "AMEN AND HALLELUJAH" over Beechwood losing its Medicare/Medicaid provider agreement.