June 01, 2010
The BIG Picture: Two leaders we'll miss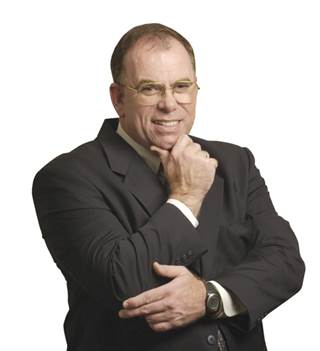 John O'Connor, Editorial Director

A friend once said he knew time was passing too quickly when he found himself attending more wakes than weddings.

The corollary in this field may be when you find yourself saying farewell to too many stalwarts in too short a time.
This year, long-term care is losing two great leaders to retirement. I suppose it's possible to meet more pleasant souls than Peter Clendenin and Bruce Yarwood. But I doubt it.


I wish I could tell you how much fun I had the first time I interviewed Peter. But in truth, it was pretty much a disaster. About the time the conversation was about to conclude, I discovered that the batteries in my tape recorder were dead.

It's not much fun to tell the leader of a national organization that you've just wasted an hour or so of his time. But rather than take me to the proverbial woodshed, Peter said he understood and kindly sat in for yet another session.
But that's Peter. His way of dealing with people and events is to be as cheerful and helpful as possible. That may help explain why so many people who have worked with him take pride in calling themselves a friend.


Still, a pleasant demeanor does not a great leader make. Peter's contribution at NASL is that he helped transform a promising organization into a strong one. NASL is well positioned to apply its expertise and intellectual capital to an evolving era for long-term care—one where understanding the complexities and nuances of the Medicare program will have more bottom-line implications.

It feels odd to be commenting about Bruce leaving the American Health Care Association. Although he has spent more than two decades in Washington and comes from a strong long-term care background, it seems like he hasn't been at the helm for long. Or maybe it's just that time has flown since he took over.


Looking at how strong AHCA is today, it's easy to forget that the organization was at a troubling crossroads when he took over as president and CEO about a half- decade ago.

By any measure, Bruce has done a commendable job. Attendance is up at the AHCA's annual convention, the organization's influence is stronger at the state and federal levels—and members appear to be happier than they have been in years. My guess is that Bruce will be remembered for something even more profound: He helped long-term care operators better prepare for the future.