August 09, 2017
Team-based care can deliver several benefits: investigation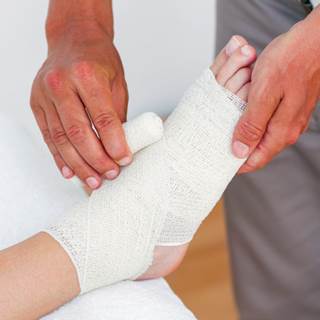 Researchers: The team approach helped improve outcomes, costs.
An interdisciplinary team that manages wound-related supplies with the help of a pharmacist can lead to better selection and less waste, according to a study conducted in Spain.
A team working across 18 nursing homes selected just 15% of wound care supplies publicly available, saving 17% in monthly purchase costs. Several facilities reduced their use of materials by more than 50%, a finding researchers attributed to pharmacists' understanding of the evolving nature of wound dressings and gels.
"Due to the fast technological innovation, these products are reaching high technical levels of complexity, requiring a wide knowledge and experience," wrote lead author Isabel Quintana Vargas with the pharmacy unit at La Cañada Nursing Home in Valencia.
In Europe, where the prevalence of pressure ulcers in nursing homes is estimated at 13.4%, use of supplies like dressings often drives up costs more than medications. Researchers reported that products used to treat pressure ulcers made up 72% of total medical supply expenses in participating nursing homes in the year prior to the study.
"The interventions led to significant savings in costs, as well as an improvement in outcomes, measured as the proportion of cured ulcers and the time needed until complete cure," Vargas noted in Farmacia Hospitalaria. The team approach also simplified ordering, storage and dispensing, researchers said.