September 04, 2015
Swallowing product is all the talk during industry contest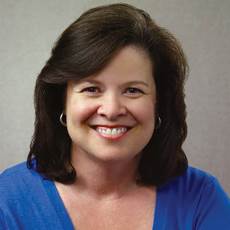 Michele Hart-Henry
New speech therapy options could help long-term care residents struggling with swallowing or aphasia.
Swallow Solutions took the top prize at the LINK LTC & Senior Living competition in July for its SwallowSTRONG product. This technology offers help for those with dysphagia. Sensors in a mouthpiece measure pressure at different parts of the tongue, which lets the clinician customize therapy.
The mouthpiece is custom-molded so that sensors stay in the same place. SwallowSTRONG's management system is hosted on a cloud-based platform that lets clinicians view patient progress and therapy controls.
"Hopefully this helps put swallowing disorders on more radars," CEO of Swallow Solutions Eric Horler said when accepting the LINK award.
Lingraphica also launched two new custom speech therapy solutions this summer, the TalkPath Live teletherapy service and the TalkPath News resource. These joined the task-based TalkPath Therapy online platform, which has more than 11,500 exercises.
TalkPath Live provides individual customized speech therapy delivered to a patient's home from a certified speech language pathologist via videoconference. There also is a group therapy option. TalkPath News is designed to help those who need assistance reading or comprehending news.
"What I think nursing home administrators would find interesting is that we have really found an innovative way to provide consistent speech therapy and exercises in a very easy to access and economical package," Lingraphica Vice President for Innovation, Sales & Marketing Michele Hart-Henry told McKnight's.
Hart-Henry says she sees an opportunity for skilled nursing administrators. TalkPath Live is a good fit with residents with aphasia, verbal apraxia or mild cognitive disorders.
"People are surviving strokes and other traumatic events much more than they used to," Hart-Henry notes. "The need for treatment increases."