March 31, 2009
Survivors of Pinelake nursing home shooting face 'long healing process,' head of North Carolina association says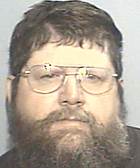 Gunman Robert Stewart shot and killed eight at a nursing home in Carthage, NC, in March 2009.

Staff members, families and residents of Pinelake Health and Rehab in Carthage, NC, are still in shock after a lone gunman went on a shooting rampage that left eight people dead and three injured at the small skilled nursing facility.

Craig Souza, president of the North Carolina Health Care Facilities Association, told McKnight's that the facility is still grappling with what happened.

"I'd love to tell you that everything's all fixed and good, but it's not," said Souza, who has been in constant contact with the people at Pinelake. "It's going to be a long healing process. You just don't think about things like this happening anywhere, but especially in small town America and especially in a nursing home. It doesn't have anything to do with how safe nursing homes are, or that extra caution wasn't taken, it was a deranged person who had a domestic situation and just went crazy."

The 2,000 residents of Carthage have turned out in force to do everything they can to alleviate as much of the suffering as possible. It's a close-knit community, Souza said. All those who work at Pinelake live within 10 miles of the facility. Jerry Avant Jr., a certified nurse aid, and the only employee who was killed, even had family members who work at another nursing home in a neighboring county, according to Souza.

"The community has really rallied around this building, and they're just all doing everything they possibly can, not only for the families of the victims, but for the patients in the building and the employees and the families who visit," Souza said. "I'm comfortable that they're doing the best they can with that."

The shooting started at approximately 10 a.m. on Sunday. Robert Stewart, 45, opened fire on the residents, staff and visitors of Pinelake. According to police and news reports, he indiscriminately and inexplicably chose his victims, firing wildly into the hallways and resident rooms with what one resident described as a "deer gun." The rampage came to its violent end when 25-year-old Carthage police officer Justin Garner confronted Stewart in a back hall of the nursing home, shooting him in the chest.

Stewart survived the injury, and now faces eight counts of first-degree murder.

Garner was also injured in the exchange, but is now at home resting with his family, according to Carthage Police Chief Chris McKenzie.

Initial reports indicated that there was no connection between Stewart and his victims at Pinelake, but recent news stories indicate that the gunman's estranged wife works at the facility.

Residents Bessie Hendrick, 78; John Goldston, 78; Tessie Garner, 88; Jessie Musser, 88; Lillian Dunn, 89; Margaret Johnson, 89; Louise Decker, 98; and nurse Avant, 39, were killed.

Nursing home psychologist Eleanor Feldman Barbera, who worked with nursing home residents and staff in New York in the wake of the 9/11 terrorist attacks, says the news of an assault on nursing home residents and staff is likely to cause fear and anxiety in members of the nursing home community. In a Guest Column at www.mcknights.com, she offers her advice on how best to cope with such staggering misfortune.

To assist with recovery from this tragic event, the North Carolina Health Care Facilities Association has set up a charity for the victims and their families. The Carthage Crisis Assistance Fund will provide coordination and a focal point for the already overwhelming outpouring of support from the public, according to the NCHCFA.

Donations to the relief effort may be sent payable to:

Carthage Crisis Assistance Fund
North Carolina Health Care Facilities Association
5109 Bur Oak Circle
Raleigh, NC 27612

Contributions may also be taken to any branch of Capital Bank.