December 07, 2015
Supreme Court will review what counts as 'false' under the False Claims Act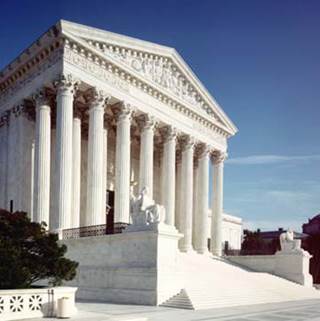 SCOTUS will review what counts as "false" in a False Claims Act suit
The U.S. Supreme Court will review exactly what constitutes a "false" claim under the False Claims Act, due to a petition for certiorari that was granted Friday. Long-term care providers and rehab specialists are sure to take a keen interest in the outcome.
The petition raises the question of whether the theory of implied certification can be actionable under the FCA. Put another way: Can a provider's claim be "legally false" if the provider didn't comply with a regulation that isn't specifically a condition of reimbursement?
The case in question involves a Massachusetts clinic whose Medicaid reimbursement claims were deemed false because its services didn't comply with certain regulations, despite the clinic saying it was compliant each time it filed a claim, according to court documents.
The issue is one that's critical to the healthcare industry as "more whistleblower suits assert regulatory violations or breaches of contract as a basis of fraud," attorney Kathleen McDermott of Washington, D.C. firm Morgan Lewis & Bockius LLP told Bloomberg BNA. McKnight's has reported on numerous serious "False Claims" complaints against providers recently.
As more of those types of suits are filed, it becomes "less obvious the FCA is applicable," and harder to identify fraudulent conduct that impacts payment, McDermott said.
The court's decision could help reduce litigation on murky FCA issues that plague the healthcare industry, according to the Bloomberg BNA report.