May 27, 2015
Supreme Court whistleblower rulings a mixed blessing for providers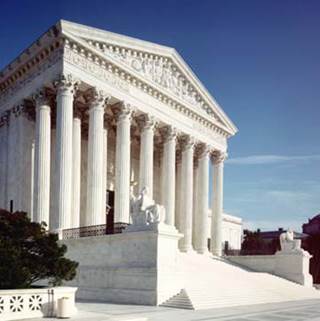 U.S. Supreme Court
A Supreme Court ruling in a whistleblower suit involving alleged bogus invoices by a government water services contractor in Iraq could have far-reaching implications for healthcare providers staring down the barrel of False Claims Act lawsuits, legal observers say.
The court remanded the case originating from a complaint by Benjamin Carter against Kellogg, Brown & Root Services, which Carter alleged had overbilled the government for water purification services. Before doing so, however, it ruled Tuesday on two important issues that provide mixed news for healthcare providers involved in FCA complaints.
On the plus side for providers, plaintiffs unsuccessfully argued that a nearly century-old federal law called the Wartime Suspension of Limitations Act allows an unlimited period of time for whistleblowers to file claims. The court also ruled, however, that the act applies only to alleged criminal, not civil, offenses.
Legal observers told Modern Healthcare that the ruling was a victory for healthcare providers because it could prevent "a flood gate of arguments by whistle-blowers that there's essentially no statute of limitations in healthcare civil cases." Other observers told Bloomberg News the ruling thwarts "efforts to revive decades old stale civil claims, the vast majority of which would prove meritless, and impose significant unwarranted costs on healthcare providers."
Meanwhile, another court ruling this week in the same case could subject providers to a possible barrage of FCA complaints from multiple parties. That's because of its "plaintiff-friendly interpretation of the FCA's 'first-to-file' rule, which bars claims based on the facts underlying another pending action.
This is not the first time that a recent decision in a whistleblower lawsuit has the potential for far-reaching impact in whistleblower actions.
In early March after a series of amended complaints, attorneys for a former Novartis sales executive convinced a Pennsylvania District Court judge that allegations of fraud that extend past a whistleblower's employment with the defendant remain valid if the individual had direct knowledge of the ongoing fraudulent scheme at the end of his or her tenure. Several weeks later, the Centers for Medicare & Medicaid Services postponed its pending rule on waiting periods for overpayment resolution, following a complex argument raised in a case alleging FCA violations.