March 21, 2008
Supreme Court takes up labor case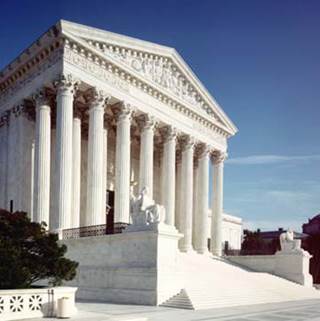 U.S. Supreme Court
The U.S. Supreme Court is expected to hand down a decision later this year on a case involving a California law that prohibits employers from using state funds to influence union elections.
Opponents of the law include many healthcare providers who depend on state funds from Medicare and Medicaid to pay their costs. Some lawmakers have said the bill is necessary to prevent public money from being used to influence a worker's choice to join a union. The court's ruling could have national implications, as at least 15 other states have passed or proposed similar legislation. The court heard arguments on the case this week.
A seminar on union relations will be held during the McKnight's Online Expo, which will be held next week, March 26-27. John Durso, a McKnight's Long-Term Care News columnist, will offer an update on union activity. He also will provide insight into how operators can improve their labor relations. His presentation will take place next Thursday at 1 p.m. EST. 
The Expo will feature four other webcasts, along with an online exhibit hall with virtual booths. Register for this unique, free event online at http://www.mcknights.com.