May 01, 2012
Supreme Court ruling might affect LTC in numerous ways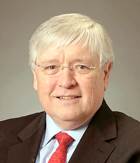 AAHSA CEO and President Larry Minnix

It remains unclear whether the Supreme Court will invalidate President Obama's healthcare law. But it's becoming increasingly obvious if a repeal were to happen, long-term care operators would feel its effect in direct and indirect ways.

Perhaps most notably, accountable care organizations could be terminated if the law (which created them) is successfully challenged. Opinions vary on whether they — or similar risk/reward sharing arrangements — could function in the future.

Repeal would also officially terminate the CLASS Act, whose inclusion LeadingAge has vocally supported.
The law's termination would also largely reduce a massive migration of new Medicaid-eligibles at the state level.

The Affordable Care Act also set up several demonstration programs that affect long-term care operators.

For example, a hospital re-admission reduction demonstration reduces the payments base for diagnosis-related groups, plus the adjustment factor to hospitals with poor re-admission rates. A bundled payment pilot provides a bulk payment shared by a hospital, a physician group, a skilled nursing facility and a home health agency. Payment during the pilot could be extended to additional years.

Additionally, grant programs funded through the ACA would be at risk.