March 21, 2016
Supplements putting seniors at drug interaction risk, study says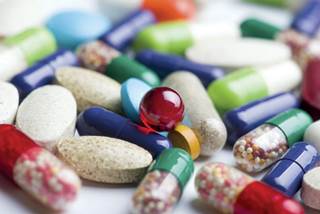 Prescription and OTC drugs combined with dietary supplements can be deadly, reseachers say
One in six seniors are ingesting prescription or over-the-counter drugs and dietary supplements, with potentially deadly results, according to a new study published Monday.
Researchers at the University of Illinois at Chicago interviewed thousands of seniors in 2005 and 2011. They found more than 15% of seniors took potentially fatal combinations of prescription medications, over-the-counter drugs and supplements in 2011, compared to 8.4% in 2005.
The study also found the number of older adults taking at least five prescription drugs increased more than 30% over the six years. Use of over-the-counter medication among seniors dipped slightly from 44% to 38%, while the use of dietary supplements increased from 52% to 64%.
The growing use of multiple prescription drugs and supplements brings a "hidden, and increasing, risk of potentially deadly drug interactions" in seniors, lead researcher Dimo Qato told HealthDay.
Many of the dangerous interactions involved heart drugs and dietary supplements, like omega-3 fish oil, which are more widely used today than they were five years ago, Qato said. Other drugs, including some blood thinners, heart drugs and tranquilizers, may be negatively impacted by supplements like St. John's wort, which is often taken for depression.
Results of the study were published online in JAMA Internal Medicine.