April 04, 2016
Super spirited centenarian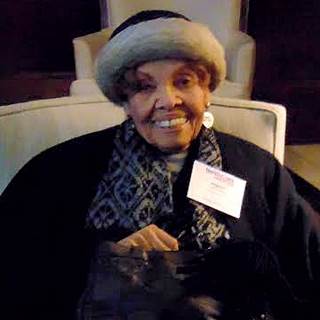 Super spirited centenarian
Augusta Baines used to harbor some fear about nursing homes. Then she answered a call for volunteers at Sentara Nursing Center in Portsmouth, VA.
While she says she never thought she'd go to a nursing center, "I went there the first two days, and they really inspired me."
That was in 1989. Baines, who celebrated her 100th birthday last month, has volunteered at Sentara ever since. A few months ago she took up a new role with an "adopt a friend" program at Sentara Nursing and Rehabilitation Center at Windemere in Virginia Beach, VA.
A few times a week, Baines calls Sentara residents from her nearby apartment, where she lives on her own. They talk about music, Bible verses and how they're feeling. She will sometimes play guessing games with the residents to "see how active their minds are" — a holdover from her 20 years as a teacher in the Portsmouth Public School System.
Deborah Freeman, activity director at the facility, says Baines inspires the residents she talks to by "just being her."
"They feel like 'Oh if she can do this at 100, then I can get out of bed and do A, B, or C,'" Freeman says.
Baines won a 2016 Health Care Heroes award from the Hampton Roads Business Journal. But she says the real award is the feedback.
"The residents seem to be enjoying it, and that's the whole purpose.," she observes. "You can lift someone's spirit up."