August 01, 2013
Suicide threats counteracted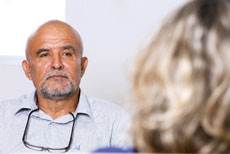 Researchers recommend referring residents to mental health providers.
Caregivers in long-term care facilities should screen residents using a suicide risk tool, according to a June 17 report in Annals of Long-Term Care: Clinical Care and Aging.
The P4 screener is one assessment the report's researchers endorse. It consists of four questions a resident can be asked after expressing suicidal thoughts. The responses can be used to assign a minimal, low- or high-risk score to the resident.
Based on the resident's risk level, the caregiver can then intervene using actions outlined in the researchers' decision tree. All actions should be documented, the researchers stress.