March 04, 2015
Study reveals slow feedings may exacerbate dysphagia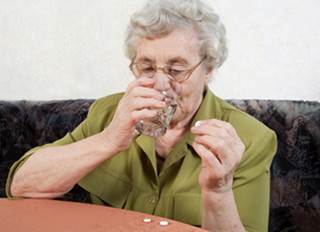 Study reveals slow feedings may exacerbate dysphagia
Researchers caution that a slow-but-constant feeding pace could worsen dysphagia by increasing the duration of mealtimes and fatiguing the oral muscles associated with swallowing.
In a study published in Clinical Interventions in Aging, 46 Japanese participants were fed a meal of rice, chicken and eggs, and instructed to eat it within 30 minutes without resting. The investigators chose that length of time because it reflects high-intensity eating with continual chewing and swallowing, similar to when patients are fed by a meal assistant. Some guidelines call on assistants to hand-feed patients slowly to prevent aspiration pneumonia.
Oral function tests performed before and after the meal showed tongue pressure and the number of voluntary swallows were significantly lower in participants over 70.
Specifically, the initiation of swallowing was prolonged by meal consumption and aging. The investigators also found repetitions of the sound "pa" were significantly lower in older adults after the meal, indicating oral fatigue.
In a review of the study, Annals of Long-Term Care Managing Editor Allison Musante suggests providers should be aware that swallowing function could decline in older individuals "when meal consumption is prolonged, especially at the end of mealtime, as a result of their efforts in mastication and swallowing."