September 04, 2015
Study doubts 3-day waivers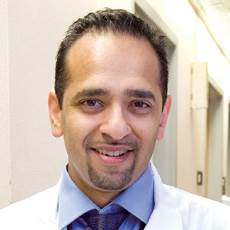 Amal Trivedi, M.D.
Skilled nursing facility admissions don't increase when Medicare Advantage plans waive the three-day stay rule, new research asserts.
Researchers from Brown University compared hospital and SNF use among Medicare Advantage enrollees in plans that kept the three-day stay requirement against those that did not.
Investigators found eliminating the three-day requirement resulted in a 10% decrease in hospital stay lengths, but had no association with rehospitalizations or SNF admissions, or with longer SNF stays.
One reason behind the
study was to determine whether a three-day stay requirement "still makes sense in 2015," Amal Trivedi, M.D., an associate professor at Brown University, told McKnight's