December 01, 2014
Study cites staffing increase as injury-reduction strategy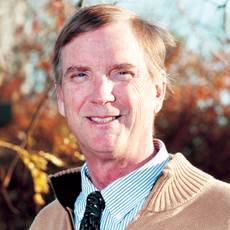 Researcher Leigh: surprised at extent of injury reductions.
Higher nurse-to-patient ratios result in fewer job-related injuries and illnesses, according to research that measures the effects of a 10-year-old California law.
The law applies to acute care hospitals and specifies ratios in critical care, step-down and medical-surgical units. Using data from the U.S. Bureau of Labor Statistics, researchers at the University of California, Davis compared occupational illness and injury rates for nurses before and after implementation.
"We were surprised to discover such a large reduction in injuries," said lead author J. Paul Leigh, Ph.D., professor of public health sciences and investigator with the Center for Healthcare Policy and Research.
Leigh's team estimated the law dropped average annual injuries and illnesses from 176 to 120 per 10,000 registered nurses, representing a 32% reduction. For licensed practical nurses, the number dropped from 244 to 161 injuries, a 34% reduction. Leigh speculated that nurses might experience fewer strains if they have help and fewer needle sticks if not as hurried.
While there's no consensus on whether California's law improves patient outcomes, Leigh says it has lowered workers' compensation costs and improved job satisfaction. The study appeared in the International Archives of Occupational and Environmental Health.