July 02, 2010
States' financial crises could lead to Medicaid, hospice cuts, governors say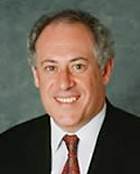 Illinois Governor Pat Quinn (D)
Ten governors implored lawmakers this week to extend Medicaid assistance to states by another six months. The extra funding is set to expire halfway through fiscal year 2011, which began Thursday.
Speaking at a press conference Wednesday, the governors said they would be forced to slash services like hospice care and reduce payments to Medicaid providers if the additional funds are not approved soon. Michigan Gov. Jennifer Granholm (D) said that her state would lose $560 million without the funding, the Bureau of National Affairs reported. Across the country, congressional inaction could lead to a "double-dip recession," she said. Other state leaders who attended included Govs. Arnold Schwarzenegger (R-CA), Mark Parkinson (D-KA), Jodi Rell (R-CT) and Pat Quinn (D-IL).
In February, 47 governors sent a letter to Congress asking for an extension of the funding. A total of 28 states have already factored the extra cash into their FY 2011 state budgets. Lawmakers have considered paying for an extension through unclaimed stimulus package money, or to remove the Medicaid funds from a floundering jobs package and vote on an extension separately. Any congressional action likely will be taken after the Fourth of July recess, Congress Daily reported.