August 24, 2015
State puts new limits on memory care advertisements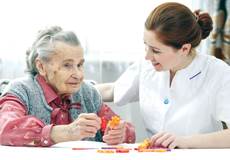 MA nursing homes won't be able to advertise memory care services unless they meet state standards
Nursing homes will no longer be able to advertise that they provide "memory care" or similar services unless they meet state dementia care standards, the Massachusetts Department of Public Health said in a letter to providers last week.
"A facility which does not operate a dementia special care unit may not include a reference to dementia care or memory care in a list of provided services, even with a disclaimer that the facility does not operate a dementia special care unit," the letter read.
A facility will still be able to list "dementia" when listing the types of residents it admits, as long as they include a disclaimer that it does not offer specialized dementia care. The letter included an acknowledgement that state allowed nursing homes to advertise for dementia care in the past, even if they had not met all of the requirements.
"Our providers want to do the right thing, and this will provide them the guidance and clarity to make sure they are doing the right thing," Helen Magliozzi, director of regulatory affairs at the Massachusetts Senior Care Association, told the Boston Globe. "This just shows that facilities were following the guidance they had been given previously by the Department of Public Health."
The state's action follows a review from the Alzheimer's Association of Massachusetts and New Hampshire that found 60% of facilities that advertised memory care lacked training and design changes to qualify as dementia care facilities.