November 05, 2016
State News for November 2016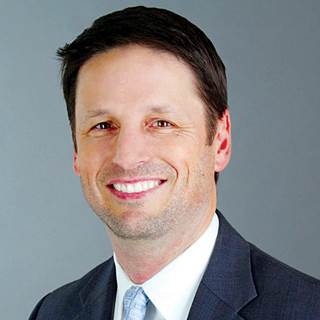 Texas must invest more in eldercare, THCA CEO Kevin Warren says
Report blames state funding 'crisis' for care woes
Texas — A Texas Health Care Association commissioned report says the blame for what it calls historic employee turnover rates and more at-risk seniors lays squarely on declining reimbursement.
The assertion came as state lawmakers continued to threaten looming additional cuts in Medicaid spending. About 70% of Texas' nursing home residents are Medicaid beneficiaries. An American Health Care Association study found that Medicaid reimbursement, among the nation's lowest, currently falls $13 short of covering the state's per diem nursing home costs.
Researchers based their findings, in part, on a review of survey data in Texas, as well as California, Florida, Illinois and New York. They also studied the five states' Medicaid reimbursement formulas. Their primary conclusion: The rapidly worsening gap between actual costs and Medicaid dollars directly correlates with the severity of survey deficiencies.
While health standard citations are declining in most of the country, they continue rising in Texas, according to the report. From 2010 to 2014, such infractions dropped 8% nationally while rising 20% in the Lone Star State. Moreover, while nursing homes' severe deficiencies dropped 16% nationwide over the same period, Texas' climbed 3%.
Anxiety over ballot measure
ARKANSAS — Nursing home and senior living advocates are bracing for the outcome of a November ballot measure that would severely limit monetary awards in medical negligence lawsuits.
Health Care Access for Arkansans sponsored the referendum, which if approved, would amend the state's constitution to cap trial lawyers' contingency fees at 331/3 % of the amount recovered in a medical-injury case and order the Legislature to establish a minimum cap of $250,000 on non-economic damages against healthcare providers, according to published reports.
But the ballot measure has been challenged by a series of legal maneuvers, most recently a lawsuit that a nursing home advocacy group filed with the Arkansas Supreme Court. In its argument, the Committee to Protect AR Families alleged that ballot supporters were not compliant with state laws regarding the use of paid canvassers and provided potentially misleading information about the measure.
NORTHEAST
Resident abuse recorded
NEW YORK — Attorney General Eric Schneiderman leveled felony charges against four former nursing home employees in two different Oswego facilities, alleging the individuals took still and video images of residents "in undignified poses."
Mathew Reynolds and Angel Rood, former aides at Pontiac Nursing Home, and Austin Powell and Brittany Bolster, former aides at St. Luke Health Services, were arraigned and released on their own recognizance. Schneiderman's office stressed that both facilities have strict policies forbidding the use of cell phones and the creation of either still or video images of residents by staffers.
Reynolds and Rood allegedly used a cell phone to take demeaning photographs of a resident in undignified positions. Powell and Bolster allegedly filmed a video of themselves verbally and physically tormenting a resident. All four were charged with endangering the welfare of an incompetent or physically disabled person.
"To record images of residents for one's own amusement is a blatant violation of trust and privacy in the very place these residents call home," Schneiderman said in a statement.
Managed care appeal
PENNSYLVANIA — Four insurers are appealing a decision that resulted in losing part of a $5.4 billion business and their bid to cover nearly half a million Medicaid beneficiaries.
Pennsylvania's Community HealthChoices, the new Medicaid managed care program, covers up to 130,000 seniors, according to published reports.
AmeriHealth Caritas, Pennsylvania Health and Wellness, and University of Pittsburgh Medical Center's UPMC for You were awarded the contracts by the Pennsylvania Department of Human Services.
Insurers filing appeals include Aetna Better Health, Molina Healthcare of Pennsylvania, WellCare of Pennsylvania and Gateway Health Plan, a joint venture of two tax-exempt organizations. A fifth losing bidder, Health Partners Plans Inc., a tax-exempt managed care company based in Philadelphia, is also considering appealing the decision, Philly.com reported.
Staffing shortage 'storm' hits
MAINE — The state is facing a perfect storm of staffing shortages that could continue brewing for the next eight years, according to a recent report.
By 2024, the state's long-term care industry will need more than 1,900 new workers, from caregivers to administrators — a figure eclipsed only by those needed for hospitals and ambulatory care centers. A rapidly aging workforce, anemic birth rates and declining migration trends all are reasons for concern, a Maine Department of Labor report concluded. Complicating matters is an anticipated higher unfilled number of needed specialist slots by then.
The department said it hopes to mitigate the impact in a number of ways, including a current social media campaign designed to make healthcare employment more attractive.
PLAINS
Residents shape redesign
NEBRASKA — The Department of Health and Human Services is seeking public feedback on its sweeping reform plans designed to improve the state's long-term care system.
A series of "listening sessions" were scheduled to solicit input from residents on what has and has not worked at seven locations across the state in mid- to late September. Changes are intended to simplify consumer engagement, increase care quality and provide more efficient and effective solutions, according to published reports.
DHHS hopes the Medicaid Long-Term Care Redesign project will improve access, coordination and care integration by streamlining eligibility processes, incorporating collaborative case management, and promoting independent living through more "consumer focused," personalized services and living options.
Medicaid logjam thins
KANSAS — It was not known at press time whether the state's private KanCare Medicaid program would succeed in clearing a 35,000-renewal application logjam before open enrollment for 2017 coverage begins this month. But there's little doubt what it would cost: about $2.3 million in additional manpower.
A Kansas Department of Health and Environment official the backlog should be cleared by the end of October. Department officials blamed the problem on a contracted third-party processing firm. An audit ordered by lawmakers said the backlog stems from an underestimate of the number of applicants.
In June, the state notified federal regulators the backlog quadrupled from original estimates to more than 15,000 applications. Of those, nearly 11,000 had wait times over 45 days.
State's probes slammed
SOUTH DAKOTA — The Department of Health & Human Services has criticized the state for not doing a better job in exposing abuse and fraud.
In a report released near press time, the agency's Office of Inspector General singled out the state's Program Integrity Unit for referring only 8% of suspected fraud cases from 2013 to 2015 — less than half the amount private citizens did. The PIU is part of the state's Social Services department and unlike private citizens, has access to provider billing data, where a great deal of fraud and abuse is normally uncovered.
The OIG blamed much of the problem to chronic understaffing in the PIU. An earlier review by the Centers for Medicare & Medicaid Services found that the state's PIU lacked the resources needed to follow through on fraud allegations.