May 08, 2018
State News for May 2018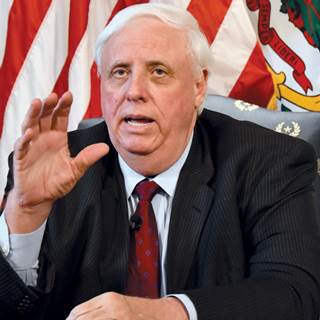 Gov. Jim Justice (R) maintains that quality of care would decline if aides were given more leeway in assisting with and performing medication distribution.
WEST VIRGINIA
Governor vetoes bill widening CNAs' medication role
West Virginia Gov. Jim Justice (R) has vetoed a bill that would have allowed certified nursing assistants with special training to distribute medicine to nursing home residents. Proponents said the legislation mirrored laws in other states, while critics argued it allowed less qualified people to distribute medicine.
"Lessening the professional standards for those caring for nursing home residents would inevitably result in diminished care," Justice said.
The bill would have allowed CNAs with at least one year of experience to earn a certification and assist residents in stable condition. Some believe rural providers with staffing challenges would have benefitted the most.
"These people are in a facility, not in their own homes," said Julie Huron, head of the West Virginia Nursing Association, which fought against the bill. "They are paying for a skilled technician to administer the care. They are paying for a nurse to watch over and care for them."
SOUTHEAST
$450K for wrongful death
SOUTH CAROLINA — A South Carolina jury found Lexington Medical Center Extended Care guilty of gross negligence in the death of a resident said to have fallen more than 20 times.
Jurors awarded the family of Samuel B. Cunningham $450,000, which includes $200,000 for Cunningham's pain and suffering, medical and funeral expenses, and $250,000 for the family's mental shock and suffering, wounded feelings and loss of companionship, The State newspaper reported.
Cunningham, who was blind and had dementia, was admitted to the facility on April 29, 2013, at age 81. Nursing home records showed he suffered 26 falls, according to a press release from family attorney Ken Connor.
Once, Cunningham fell and required a hip replacement at Lexington Medical Center, which also operates the nursing home.
The suit claimed that Cunningham was admitted to Lexington Medical Center on July 1, 2015, suffering from skin breakdown, malnutrition, dehydration and infections. He died two weeks later.
In a statement, Lexington Medical Center told the newspaper that it "strives every day to meet the health care needs of our community, and as such, we do not agree with the allegations made in this case." Spokeswoman Jennifer Wilson said she could not comment further because of patient privacy laws.
MIDWEST
Eyeing in-room cameras
MISSOURI — The Show-Me State, quite appropriately, could become the next to allow in-room cameras at nursing homes, joining Louisiana in also currently exploring the measure.
Two bills have been introduced in the Missouri House to allow such cameras in nursing homes, the St. Louis Post-Dispatch reported. One would grant residents and their families the ability to install the recorders, while the other version gives nursing homes final say on installation.
AARP, the Missouri Coalition for Quality Care and an organization called VOYCE, which sends volunteers to inspect nursing homes, all favor the legislation. The Missouri Health Care Association and nursing homes have favored a counterpart, according to the Post-Dispatch. One of those bills had a public hearing in late March, but no debate had been scheduled.
Meanwhile, under a measure advancing in the Louisiana statehouse, families would be able to install video cameras in loved ones' nursing home rooms. As of 2017, five other states had nursing home camera laws, with additional rules for assisted living in two.
WEST
Seventh aid-in-dying state
HAWAII — With the stroke of his pen last month, Hawaii Gov. David Ige (D) made his state the seventh in the U.S. to legalize medically assisted suicide.
The left-leaning island joins California, Colorado, Oregon, Vermont, Washington and the District of Columbia. Ige told the Associated Press that the move was overdue.
"It is time for terminally ill, mentally competent Hawaii residents who are suffering to make their own end-of-life choices with dignity, grace and peace," he said.
Opponents of the legislation have argued that it could lead to rash decisions, incorrect diagnoses or a downturn in the use of palliative care.
However, legislators included safeguards such as making sure that a resident isn't suffering from an ailment that could impair his or her ability to make a decision and requiring residents to make two requests for such medications, with a 20-day period in between requests.
Eligible residents for assisted suicide under the Our Care, Our Choice Act, which takes effect Jan. 1, must be over the age of 18 and have less than six months left to live.