May 04, 2016
State News for May 2016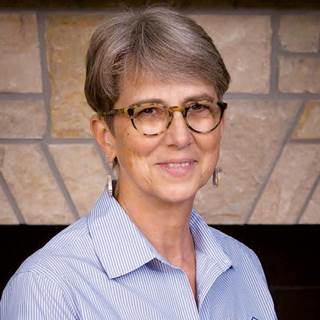 KHCA's Cindy Luxem: Providers are "ecstatic" about the new program
Plains
Provider victory: State offers Medicaid backlog relief
KANSAS — Kansas nursing home operators will receive help paying for residents whose Medicaid applications or renewals are stuck in processing limbo, state agencies announced in late March.
Many nursing homes in the state have gone uncompensated for care provided to Medicaid beneficiaries due to application processing delays, according to the Kansas Health Institute. The majority of the delays have been caused by a change in a computer system last July, and administrative changes in January.
Under the new program, the Kansas Department of Health and Environment and Kansas Department for Aging and Disability Services will allow some nursing homes to request half-payments for residents whose Medicaid applications have been pending for 60 days or more. The program also will prioritize payments to smaller facilities, instead of larger, corporate-operated facilities.
Cindy Luxem, president and CEO of the Kansas Health Care Association, said the group is "ecstatic" about the relief program, and the fact that administrators' voices are being heard by the state.
Another state provider group said that while the program may help, the fix isn't a long-term one.
"It will help maybe a little bit if it comes off without a hitch, but it's still not the full solution,"Debra Zehr, president and CEO of LeadingAge Kansas, told KHI.
West
Fight for culinary seal oil
ALASKA — A nonprofit tribal healthcare organization is working to show the state that it can safely serve seal oil, a native staple, in its nursing home.
Seal oil is typically used as a dipping oil in Native households, but it's been banned in public settings since it carries a high risk of botulism if not prepared properly.
The Maniilaq Association, which operates a nursing home for native elders, will receive an exemption from the ban if it can show the Alaska Department of Environmental Conservation that it can safely render and serve the oil. To the home's residents, seal oil is "like butter," the facility's administrator told ABC News.
The facility earned praise last November putting community-donated, native foods like bison, caribou and musk ox on its dining menu.
Midwest
Program gets CMS boost
INDIANA — Indiana University's OPTIMISTIC project received an additional $16.9 million in funding from the Centers for Medicare & Medicaid Services, the university announced in late March.
The OPTIMISTIC project, which stands for "Optimizing Patient Transfers, Impacting Medical Quality and Improving Symptoms: Transforming Institutional Care," embeds nurses and nurse practitioners in nursing homes to provide direct support to residents and train staff, with the goal of improving care and reducing avoidable hospital readmissions.
CMS' new funding boost, which brings the total amount pledged by the agency to $30 million, ushers in the second phase of the project. Currently, 19 Indiana nursing homes participate in the project; the second phase will add 25 new facilities.
The program's second phase also will implement a new CMS payment model that incentivizes facilities and physicians to provide higher levels of medical care on site, instead of in a hospital.
State disregard OK: court
IOWA — State officials were not responsible for protecting the residents of a nursing home where a sex offender was committed by court order, the Iowa Court of Appeals ruled in March.
Iowa authorities petitioned William Cubbage to be released from a state sex offender treatment program into the Pomeroy Care Center in Pomeroy, IA, in 2010. Those authorities had no legal obligation to supervise Cubbage, or develop a safety plan for the facility once he was admitted, the court ruled.
Cubbage, 87, who has a history of sexual crimes against minors, was caught sexually assaulting a 95-year-old resident in 2011. The resident filed a personal injury lawsuit against the state in 2012 before she died. The court of appeals' ruling upholds a lower court's dismissal of that suit; additional claims against Pomeroy Care Center are still pending.
SNF appeals $50K fine
ILLINOIS — A nursing home in Belleville, IL is appealing a $50,000 fine issued by the state's health department after a resident was found dead and strapped into a wheelchair.
Midwest Rehabilitation and Respiratory came under fire from the Illinois Department of Public Health last year after an 85-year-old resident was found dead at the bottom of a flight of stairs, bound into her wheelchair.
The facility called for an ambulance but did not inform law enforcement or the county coroner's office of the incident. Without the coroner's signature, the resident's death could not be ruled as accidental, according to the Belleville News-Democrat.
The facility implemented a correction plan a week following the resident's death, which included keeping doors leading to stairwells closed and increasing the alarm volume for those doors.
Northeast
Silence gets SNFs $850M
NEW YORK — The state's nursing home industry recently received an $850 million boost from Gov. Andrew Cuomo's (D) administration in exchange for dropping thousands of Medicaid challenges.
The extra funding, which will be split between more than 600 facilities, has garnered scrutiny from nursing home advocates who say more than two-thirds of the facilities have 1- or 2-star ratings in the Five-Star Quality Rating System.
Officials with the New York State Health Department said the payments, known as a "universal settlement," won't prevent the state from enforcing "rigorous" quality standards, NBC New York reported.
The payments also will give nursing homes better financial stability, which can help them improve their quality and resident care, officials noted.
Labor contracts negotiated
PENNSYLVANIA — Nearly 7,000 nursing home employees representing 50 facilities were negotiating for new union contracts in March.
The workers, who are members of the SEIU Healthcare Pennsylvania union, include certified nursing assistants, licensed practical nurses, dietary workers, housekeepers and other nursing home positions. Among their requests for the new contracts was a $15 an hour minimum wage, affordable healthcare benefits and improved staffing.
As of press time, nearly 5,000 workers had succeeded in settling 42 union contracts, at facilities representing chains including Golden Living Centers and Genesis HealthCare. Those contracts put CNAs on the path to $15 minimum wages, and set other departments like housekeeping and laundry up for a minimum wage between $13 and $14.
The higher wages will help reduce turnover and caregiver stress, workers say, and benefit the estimated 15,000 Pennsylvania nursing home workers who rely on food stamps and Medicaid.
Medicaid cuts imminent?
RHODE ISLAND — Nursing homes could face a Medicaid rate cut under the state's budget proposal.
The cut aims to remedy a deficit in Rhode Island's Medicaid program. State officials said they're on track to save $75 million through the cuts, which have caused concern in the state's healthcare associations.
"When it comes to spending on the elderly, we spend about the same as other states do," Virginia Burke, president and CEO of the Rhode Island Health Care Association told RI NPR.
"And we do that despite the fact that our elderly are disproportionately old and therefore more in need of long-term care services," she said.
State officials say that healthcare facilities will be able to make up losses caused by the cuts through a program that offers incentives for high-quality care.
Southwest
Rural SNF bill approved
OKLAHOMA — The Oklahoma House of Representatives passed a bill in early March that would allow rural hospitals that manage skilled nursing facilities to become the owners.
The bill is designed to increase the number of nursing homes available in rural areas, and provide improved care for seniors living in those areas.
State Rep. Doug Cox (R), the bill's author, said the legislation is "a benefit for everyone involved," and will boost SNF care in areas where "services are sometimes sparse."
The bill, H.R. 2549, was moved to the state Senate for consideration. It was referred to the Senate's Health and Human Services Committee.
South
Bill would curb negative ads
KENTUCKY — Advertisers would be limited in how they publicize a nursing home's deficiencies and health violations under a bill proposed in the state Senate.
Senate Bill 205 would bar advertisers from broadcasting or publicizing a nursing home's deficiencies and violations unless they also showed the dates of the deficiencies, the facility's corrective plans and whether the issues were resolved.
The bill was approved by the Senate in March and is currently up for consideration in the House.
The measure has been amended from its original form, which would have restricted coverage on nursing homes by non-governmental publications, such as certain newspapers.
That provision of the bill received backlash from legislators as being an "overreach."
The main target of the legislation is advertisers that recruit clients to sue skilled nursing facilities, the bill's author, Sen. Danny Carroll (R) told the Lexington Herald Leader.
Plains/mountains
Nurses get protections
Nebraska — Gov. Pete Ricketts (R) signed a bill in early April that would ban retaliation against nurses who file whistleblower complaints against their employers with the state.
The bill also guarantees that the nurses' names can be kept confidential, even if their claims become public record.
The legislation was spurred last year by the case of two Nebraska nurses who reported their bosses to the state health department for unprofessional and unethical conduct, as well as operating beyond the scope of their license.
Both nurses' names were disclosed to their employers after the complaints were made.
In one case, the nurse was subjected to an early performance review and fired. The other nurse resigned after she says her employer and coworkers retaliated by filing anonymous complaints against her.
The bill, first proposed by state Sen. Brett Lindstrom (R), garnered support from both the Nebraska Nurses Association and the Nebraska Medical Association.