July 09, 2018
State News for July 2018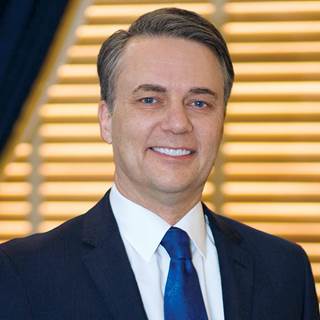 Gov. Jeff Colyer has expressed high hopes for the new work group.
Kansas
Now every state has devised a plan for Alzheimer's
Kansas became the 50th state to start establishing a plan to address the effects of Alzheimer's on the more than 53,000 residents who have the disease, as well as the more than 151,000 who provide care and services for them, thanks to an executive order signed by Gov. Jeff Colyer (R).
Approximately 20 members, including legislators, citizens, representatives of dementia-related organizations and others, will make up the The Kansas Alzheimer's Disease Working Group. Among those members will be one representative of the assisted living industry, one representative of the nursing home industry and one representative of the home healthcare/hospice industry.
"It is my hope that this working group will provide research, guidance and recommendations so we can begin developing one of these plans immediately," Colyer said in a release announcing the order.
The working group will:
•Assess the current and future effects of Alzheimer's disease on residents of Kansas;
•Examine the existing industries, services and resources addressing the needs of those with Alzheimer's, their families and caregivers; and
•Develop a state response.
The task force will submit a report and recommendations to the state Legislature and governor by Jan. 14, 2019.
MIDWEST
Reporting loophole closed
MISSOURI — Before he resigned at the end of May, Gov. Eric Greitens (R) signed a mandatory sexual abuse reporting requirement for long-term care facilities. The measure was, in part, influenced by the death of an elderly woman who died the day after being raped in a facility — but for whom neither family members nor nursing home workers called police.
Under H.B. 1635, nursing and other group homes must report sexual assaults to law enforcement. Current law requires reporting only to the state agencies involved.
NORTHEAST
Deal after missed appeal
RHODE ISLAND — Lawmakers and nursing homes reached a tentative deal that would allow for the dismissal of the $24 million in reimbursements due to untimely filing of a court appeal.
Under a deal reported by the Associated Press, lawmakers gave all nursing homes a 2.5% funding increase in two stages starting July 1.
Rhode Island Health Care Association President and CEO Virginia Burke called the settlement terms "fair" and predicted the nursing homes would accept the terms.
The slipup, which involved an April 9 decision by Superior Court Judge Jeffrey Lanphear, would have required the retroactive payment of millions of Medicaid dollars to dozens of nursing homes.
Gregory Hazian, the state lawyer whom officials say missed the May 23 deadline, resigned over the expensive error.
SOUTHEAST
'Granny cam' bill signed
LOUISIANA — In-room nursing home cameras could soon be operating in a sixth state after Louisiana Gov. John Bel Edwards (D) signed into law a bill permitting them. After a months-long debate and Legislature passage, Bel Edwards approved a bill allowing family members to install video monitoring systems in resident rooms.
The law is set to go into effect Jan. 1. It will prevent nursing homes from prohibiting cameras or retaliating against residents who want to use them. Nursing homes will have to provide forms to residents or their legal guardians outlining the ways the cameras can be installed, accompanied by a list of conditions.
The Louisiana Nursing Home Association argued against the bill's passage, but several family members of residents who had been harmed in nursing homes testified about how cameras might have helped them.
SOUTHWEST
Felony theft court date set
TEXAS — A former office manager at a retirement home in Denton is accused of embezzling at least $300,000.
Lisa McMaster was scheduled to return to court July 20. The 44-year-old is accused of stealing close to $350,000 from Good Samaritan Society-Denton Village between 2013 and 2017. She is facing a first-degree felony theft charge, which carries a maximum punishment of life in prison if convicted.
Over the course of four years, authorities said McMaster wrote checks to herself and used credit cards to pay for personal expenses, including rent, car payments and tickets to at least one University of Arkansas football game. She also used the Good Sam money to make tuition payments totaling close to $20,000 at the University of Arkansas when her son attended the school, according to a search warrant affidavit and Denton police.
McMaster was placed on administrative leave March 10, 2017, after a preliminary internal audit revealed at least $90,000 missing from company funds. Following a theft report filed by Good Samaritan and final audit results, numerous subpoenas and search warrants for McMaster's account records and transaction receipts were issued by police.