December 04, 2015
State News for December 2015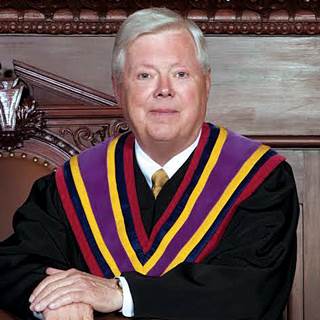 Judge Thomas E. Saylor ruled that agreement relying on National Arbitration Forum guides are not enforceable.
Northeast
Court rules against arbitration forum agreements
Pennsylvania — A recent ruling by the Pennsylvania Supreme Court could have "broad implications" for the future of nursing home arbitration agreements.
The court's ruling in Wert v. ManorCare of Carlisle rendered arbitration agreements that rely solely on the National Arbitration Forum unenforceable.
The NAF has been unable to handle arbitration disputes since it entered into a consent decree with the Minnesota Attorney General's Office in 2009.
Many nursing homes have accepted the Minnesota consent decree and have stopped listing exclusive arbitrators in their contracts, so the court's ruling will affect a relatively small portion of nursing home arbitration contacts. Despite the ruling's scope, however, nursing homes and other industries that rely on arbitration may see its "broad implications" in the future, one attorney told Legal Intelligencer.
Wert v. ManorCare of Carlisle concerned a lawsuit filed by the family of a resident who allegedly suffered abuse and neglect at a ManorCare facility in Gettysburg, PA, leading unnecessarily to death.
Thousands moved out
Connecticut — More than 2,000 elderly and disabled Connecticut residents were moved out of nursing facilities and back into their homes as part of the "Money Follows the Person Rebalancing Demonstration."
The federal project aims to cut back on Medicaid costs by "rebalancing" long-term healthcare services from institutional settings to lower-cost community settings. Each resident transferred as part of the program receives a Medicaid benefit and a community care plan specific to his or her medical needs.
The results of Connecticut's branch of the program, released in October, show that 2,262
residents were successfully moved from a healthcare facility to their community. Two years after the initial transitions, results showed 81% of those residents were still living in the community.
The "Money Follows the Person" program is sponsored by the Centers for Medicare & Medicaid Services and operates in 46 states.
State OKs more beds
Rhode Island — A nearly 20-year freeze on new nursing home beds has been lifted with the state's approval of a new group of communal-style nursing homes.
Rhode Island lawmakers placed a moratorium on additional nursing home beds in 1996, but approved legislation in 2009 that would allow some beds taken out of use by SNFs to be reallocated to facilities undergoing a culture change.
In 2014, the state Health Department began accepting proposals for the 116 beds in the culture change "pool."
Saint Elizabeth Community, located in East Greenwich, RI, was the only facility out of three applicants to receive state approval for its proposal — a cluster of four 12-bed facilities, each centered around a communal kitchen and living area.
Construction of the new facilities is expected to be complete in 2016.
SentosaCare under fire
New York — A recent report from ProPublica put the state's largest for-profit nursing home group in its crosshairs.
The report alleged that SentosaCare, which operates 25 facilities and controls nearly 4,500 nursing home beds in New York, has shown "unhindered expansion" despite its facilities having an above average number of violations.
ProPublica's report also claimed state inspectors found staff at some facilities attempting to cover up lapses in care, including elopements, failing to identify bedsores and falsifying records.
An attorney for SentosaCare's owner told ProPublica the company has no "ownership or control" over the facilities, and only provides administrative, purchasing and consulting services.
West
Dual eligibles opting out
California — A large number of low-income California seniors have shunned a statewide managed care pilot project out of fear of change, new survey data shows.
The demonstration project, known as Cal MediConnect, is designed to improve coordination of care for the state's dual eligibles. Out of the 500,000 dual eligibles in the state, nearly 47% have opted out.
Results of a survey by the Field Poll found that 84% of those seniors who opted out chose to do so because they are satisfied with their current healthcare services.
Seventy-one percent of those surveyed said they opted out because they didn't want to risk losing their primary care physician, which one Field Poll official told Kaiser Health News is a valid concern. Close to 30% of those enrolled in Cal MediConnect ended up with a different doctor.
Of those 117,000 seniors who did enroll in the program, less than 10% chose to leave it, according to state data.
Southwest
AG suit back in court
New Mexico — A judge has ruled that Attorney General Hector Balderas' lawsuit against nursing home operator Preferred Care Partners Management Group will return to state, not federal, court.
The October ruling turns the tables in favor of Balderas, who wanted the suit to be tried in state court, according to the Albuquerque Journal.
The lawsuit alleges that seven facilities operated by Preferred Care Partners Management Group are understaffed, provide inadequate care and misrepresent their services to potential residents.
Preferred Care Partners' Bloomfield, NM, facility filed its own lawsuit against Balderas in late August, claiming he violated the state's public records law by refusing to release communications between his office and two out-of-state law firms working on the original suit.
South
Psychologists charged
Louisiana — Three Louisiana psychologists have been charged in a scheme to defraud more than $25 million from Medicare by billing nursing homes for services that were unnecessary or never provided.
According to an October indictment, the psychologists' companies — Nursing Home Psychological Service and Psychological Care Services — contracted with nursing homes to provide psychological tests and services to residents. Those tests weren't medically necessary, and some were never provided, according to the indictment.
Between 2009 and 2015, the companies submitted more than $25.2 million in claims to Medicare, according to the U.S. Department of Justice.
The psychologists' companies operated in Louisiana, Mississippi, Florida and Alabama. A fourth psychologist from Jackson, MS, was also charged.
SNFs seek less regulation
Kentucky — State nursing home industry representatives are arguing for less regulation, claiming excessive rules have created a "toxic" environment for providers, according to local reports.
Nursing homes in Kentucky often score high in the staffing and quality measure categories during inspections, but inspectors are more likely to cite facilities for Immediate Jeopardy violations than those in other states, state nursing home representatives told the Louisville Courier-Journal. Those citations may result in fines of up to $10,000 per day.
Nursing home representatives testified before a legislative committee in September to call attention to what they called the "broken regulatory environment" in the state, which leads to a higher number of lawsuits against facilities. They also said Kentucky was an "outlier" for its strict issuance of Immediate Jeopardy citations.
There are just under 300 nursing homes in the state. Advocate groups for nursing home patients said the industry's campaign could put the state's 23,000 nursing home residents in danger.