December 17, 2015
Spending bill maintains $3.7 billion for CMS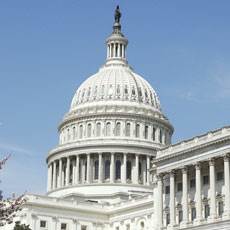 The House and Senate are expected to vote on the spending package this week
The Centers for Medicare & Medicaid Services would receive $3.67 billion in fiscal 2016 under a portion of the massive spending package introduced by Congressional leaders on Wednesday.
The Labor, Health and Human Services, and Education section of the omnibus bill includes a total of $162.1 billion in funding for health and education initiatives, including disease control and research.
CMS's $3.67 billion will be for management and operations, equal to the amount allotted to the agency for FY 2015. The agency also will receive an additional $305 million to be put toward the "timely processing and payment of benefits," and continuation of essential services within the Medicare program.
In addition to keeping CMS funding steady, the omnibus bill blocks any new or additional spending related to ObamaCare. The Independent Payment Advisory Board will also receive a $15 million cut as part of the bill.
Additional funding boosts supported by the bill include $32 billion for the National Institutes of Health, to be put toward research fields like Alzheimer's disease and antibiotics.
The other portion of the spending package is composed of bills that extend several tax breaks, including a delay on the controversial "Cadillac tax" until 2020.
The House was expected to vote on the tax portion of the package Thursday, and the omnibus portion on Friday. The Senate is expected to vote on the combined bill on Friday.