November 17, 2017
SNFs to pay $6.9 million to settle kickback, fraud claims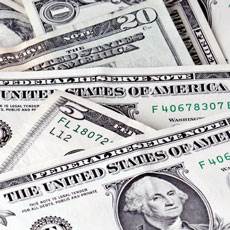 The facilities allegedly paid hospital discharge planners in exchange for patient referrals.
Four facilities owned by California's largest nursing home operator have agreed to pay $6.9 million to settle kickback-for-referral allegations, authorities announced Thursday.
The facilities, all located in the San Diego area, are owned by Los Angeles-based Brius Management Co. In its announcement, the U.S. Attorney's Office for the Central District of California claims employees paid discharge planners at San Diego's Scripps Mercy Hospital to direct patient referrals to the facilities. In addition, a whistleblower lawsuit alleged the facilities filed false Medicare and Medi-Cal claims for residents that were referred from Scripps.
The four facilities — Point Loma Convalescent Hospital, Brighton Place - San Diego, Brighton Place - Spring Valley and Amaya Springs Health Care Center — entered into Deferred Prosecution Agreements with the attorney's office last year, in which they admitted workers had paid kickbacks without Brius' knowledge. Requests for comment from attorneys representing Brius were not returned by production deadline Friday.
Kickbacks were paid to the hospital discharge planners in the form of gift cards, massages, sporting event tickets and a cruise on a charter vessel paid for with corporate credit cards, authorities said. In addition to the settlement, the facilities have entered into corporate integrity agreements with the Department of Health and Human Services.
"Kickbacks for patient referrals are illegal under federal law because of the corrupting influence on our nation's healthcare system," said Acting United States Attorney Sandra R. Brown.