July 09, 2018
SNF wins appeal and has its $1 million fine cut by 97.4%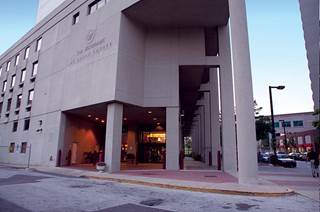 Springs at the Watermark won a victory through ALJ review.
An administrative law judge slashed a $1 million fine against Philadelphia's Springs at the Watermark by $974,000 in June, declaring that the nursing home took appropriate preventive measures within three days of a patient's escape.
News of the successful appeal came just days after an update of the Centers for Medicare & Medicaid Services' Nursing Home Compare website ranked the Watermark's $1,019,766 fine as the sixth-largest levied against a nursing home nationally in the last three years.
Federal regulators originally slapped the $1 million fine on the 109-bed rehabilitation and skilled nursing facility for a September 2016 incident in which an 87-year-old patient slipped out through a fire escape. He was found lying injured in the street about a half mile away from the facility and then hospitalized.
A state health inspection in February of this year found no evidence that "additional interventions were implemented or that the care plan was updated" after the incident, according to a review by the Philadelphia Inquirer.
But the administrative law judge ruled that Watermark was out of compliance for just three days, trimming the penalty to $8,791 per day, for a total of $26,373.
In a similar case in April, the state Health Department reduced the fine imposed on Charles Morris Nursing and Rehabilitation Center in Pittsburgh by about $220,000 in connection with the September death of 89-year-old patient Robert Frankel.
Frankel died after his head became caught between a side rail and the bed's mattress, according to the health department's report, which concluded that improper use of bed rails contributed to his death. The nursing home turned down all the rails in the facility within an hour of the event and has since removed all bed rails. Through the appeals process, the penalty was reduced from $235,000 to $15,250. The Charles Morris administrator said Frankel's death was a "tragic accident," leading to removal of all bed rails "out of an abundance of caution."