April 27, 2017
SNF must reinstate, compensate employees fired prior to union vote, judge rules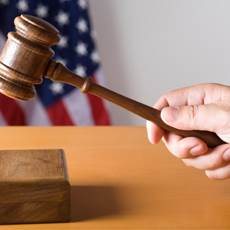 The NLRB judge's ruling was published last week.
A California skilled nursing facility that fired employees one week before a union election must reinstate them and compensate them with back pay, a National Labor Relations Board judge has ruled.
A complaint was brought against Novato Healthcare Center in Novato, CA, by the National Union of Healthcare Workers, claiming the facility interrogated employees about their union sympathies before an election in October 2015. Novato officials eventually suspended and terminated five employees — four of whom were supportive of joining the union — days before the vote. An administrator for the facility testified that the firings were due to all five employees sleeping outside of their break times, jeopardizing resident safety.
In an opinion published last Thursday (April 20), NLRB Administrative Law Judge Amita Baman Tracy said that two administrators at the Brius-operated facility gave "vague" and "implausible" testimonies about what led to the employees' terminations. Tracy also ruled that Novato discriminated against employees and interfered with their rights under the National Labor Relations Act.
"Respondent claims that it would have suspended and terminated the employees regardless of Union activity due to the 'brazen' nature of the discriminatees' conduct during the night shift," Tracy wrote. "I find that [Novato] failed to prove that it would have taken the same adverse actions in the absence of union activity."
In a statement to McKnight's, labor counsel for Novato said the facility was disappointed by the judge's decision and plans to appeal.
"We are confident the full Board will overturn the decision as the facility was well within its rights for terminating these individuals for sleeping on the job and placing facility residents at risk," the statement reads.
Under Tracy's ruling, Novato must offer reinstatement to all five employees; reward them any back pay they would have received had they not been fired; scrub any reference to the incident from the employees' files; and post a notice in the facility stating that the NLRB found the provider "violated federal law" and "will not interrogate you about your union sympathies."
Novato employees voted to unionize in 2015 and are still working on their first contract, according to NUHW.