January 04, 2017
SNF employees arrested in death of ventilator-dependent resident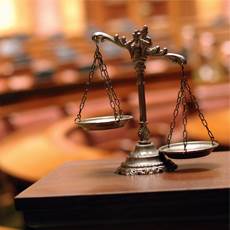 The three face up to seven years in prison if convicted.
Three former employees of a New York skilled nursing facility were arrested last week on charges of neglecting a resident who became disconnected from a ventilator and died.
Sijimole Reji and Annieamma Augustine, both registered nurses, and Martine Morland, a certified nurse aide, allegedly ignored the resident's ventilator alarm at the A. Holly Patterson Extended Care Facility in Uniondale, NY, for more than nine minutes after she became disconnected from it on Dec. 20, 2015. The resident was eventually found unconscious, and died the next day at the Nassau University Medical Center, according to Attorney General Eric Schneiderman in his announcement of the arrests last week.
"These allegations paint a picture of blatant neglect that ultimately resulted in the death of a patient," Schneiderman said.
All three defendants, who no longer work at the facility, were charged with endangering the welfare of a vulnerable or elderly person, as well as wilful violation of health laws. They pleaded not guilty to the charges, and were released without bail, according to local reports. If convicted, they each face up to seven years in prison.
A spokeswoman for NuHealth, the parent organization of both the skilled nursing facility and the medical center, declined to comment on the incident citing the ongoing investigation.