June 09, 2016
SNF can't force arbitration with agreement signed by legal custodian, high court rules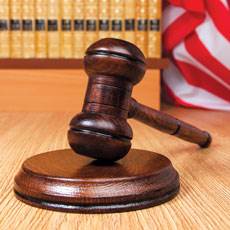 Custodians have a "more limited" role in residents' affairs than guardians do, Judge Wood wrote
An Arkansas nursing home can't enforce an arbitration agreement that was signed by a resident's emergency legal custodian, the state Supreme Court has ruled.
Johnathan Mitchell, a consultant with the state's adult protective services program, gained emergency custody of Maylissia Holliman in 2010 after she was discovered in her home "disoriented and unable to get out of bed." After becoming Holliman's custodian, Mitchell admitted her to Courtyard Gardens Health and Rehabilitation in Arkadelphia, AR, and signed the facility's admission and arbitration agreements.
Holliman died at Courtyard in 2014. The facility was subsequently sued by Patricia Ann Sheffield, a relative of Holliman's who claimed the facility's alleged negligence and inadequate staffing levels led to Holliman's injuries and death.
The facility filed a joint motion to dismiss the suit and compel arbitration. That motion was dismissed by a trial court, which ruled that Mitchell didn't have the authority to sign Holliman's arbitration agreement.
In its June 2 ruling the Arkansas Supreme Court agreed with the lower court, stating that "if an agent is merely the guardian of the person, he has no authority to bind the ward's property."
"The Legislature intended for custodians to play a more limited role than guardians," wrote Judge Rhonda Wood, an associate justice of the court. "The main purpose of a custodian is to ensure that the ward is safe and cared for appropriately and that the ward's assets are secure."
Wood ruled that Mitchell lacked the authority needed to make decisions concerning Holliman's estate and could not bind her to arbitration, rendering the arbitration agreement with Courtyard invalid.