January 14, 2009
Slow economy increases need for Medicaid in cash-strapped states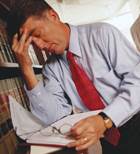 Better Medicaid managed care oversight needed to protect providers serving high-risk populations: OI

The economy is expanding demand for Medicaid throughout the country. The problem is, most states cannot afford to spend any more on the federal-state entitlement program, according to two new reports.

States are facing projected shortfalls of up to $80 billion over the next six months, according to a new USA Today review of state financial reports. States are lobbying for federal aid to reduce the shortfalls, and several governors want Congress to pay more of the cost of Medicaid, which is the No. 1 payer of Medicaid services in the United States.

Many states still continue to spend money as if they were cash-rich, the report found. Some states spending the most, such as Arizona, have been hardest hit by the housing and financial crises.

Meanwhile, four months into fiscal year 2009, more than half of Medicaid directors report that program enrollment and spending trends are above the levels projected at the beginning of the state fiscal year. That is according to a report released this month by the Kaiser Commission on Medicaid and the Uninsured. Most states, the report notes, are facing the prospect of mid-fiscal year 2009 program cutbacks to balance their budgets.