April 23, 2014
Skilled nursing facilities with poor quality ratings do not readmit more patients to hospitals, researchers find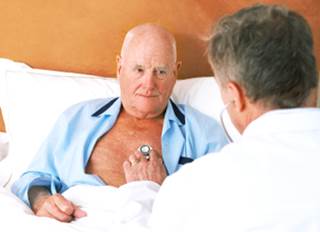 CMS announces rehospitalization initiative participants
Low-quality and high-quality skilled nursing facilities readmit about the same proportion of residents to hospitals, suggest research findings recently published in the American Journal of Medical Quality.
The investigators analyzed readmissions from 17 SNFs that accepted residents from Baystate Medical Center in Massachusetts between 2008 and 2011. The 30-day all-cause hospital readmission rate was about 22% for the seven SNFs with a 1-star Nursing Home Compare rating, which is meant to indicate below-average care quality. The readmission rate was about 18% for those with two or more stars, the researchers determined. This difference was not "statistically significant."
The researchers also looked at a variety of care processes in place at the SNFs, such as weight monitoring, staff education on dietary restrictions, and treatment protocols for acute decompensated heart failure (the No. 1 cause of hospital readmissions). None of the care processes had a statistically significant association with lowered readmissions rates, they found.
SNFs with the ability to intravenously administer furosemide did lower readmissions rates almost to the level of statistical significance, the study authors noted. Furosemide is a diuretic drug given to alleviate symptoms of heart failure patients. Another positive finding was that readmissions rates declined across all facilities during the study period.
The results were "unexpected," the researchers wrote. They acknowledged that their sample size was relatively small and geographically isolated, and said their "provocative results" should prompt larger studies. Even as Medicare reimbursements are being linked to readmissions rates, there is a "scarcity of evidence" about effective ways for SNFs to reduce readmissions, they noted.
Members of the research team were affiliated with the Cleveland Clinic in Ohio, Tufts University School of Medicine in Boston, and Baystate Medical Center.