September 01, 2013
Skilled Healthcare Group CEO to retire as company rebuilds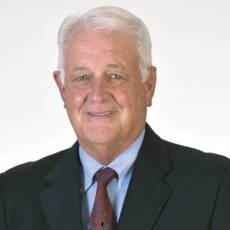 Skilled Healthcare CEO Boyd Hendrickson
Boyd Hendrickson, a transformative figure in long-term care while at the helm of Skilled Healthcare Group, will be retiring as the company restructures its balance sheet and administrative services.
SHG, which operates 74 skilled nursing facilities and 22 assisted living communities, announced Hendrickson's retirement as chief executive officer in July. During his 10-year tenure, Hendrickson spearheaded influential facility modernizations and made SHG a leader in the sub-acute arena. The search for the 68-year-old's successor is expected to be completed by the end of 2013.
The news of his retirement came as SHG shared details of a restructuring of its administrative services company operations.
"We have effectively eliminated two layers of operational support within our long-term care division and reduced overhead in other administrative functions as well," Hendrickson said during an August earnings call.
Personnel reductions related to the restructuring are expected to save the company $6 million annually.
SHG is also looking to reduce costs by transforming corporate credit debt into loans insured through the U.S. Department of Housing and Urban Development. SHG has received conditional credit approval for an aggregate $460 million in HUD-insured loans secured by up to 78 facilities. However, a legal matter delayed processing of these loans. SHG so far has received commitments for $80 million in loans for nine SNFs.
The HUD financing is "taking longer" and is "more complicated" than anticipated, Hendrickson said. The company will continue to pay down debt and look for alternatives to HUD financing, he added.
Once the balance sheet restructuring is complete, SHG will be well positioned for growth, Stephens Inc. analyst Dana Hambly told The Wall Street Transcript.