March 01, 2011
Should nurses give remodeling input?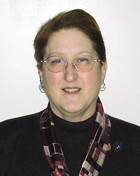 Ask the nursing expert

The company I work for is getting ready to renovate my skilled nursing unit, and as director of nursing, I would like to be involved in the design process. What do you think?

I cannot imagine you not being involved in the design! An architect designing an office building or perhaps a doctor's office is much different from the details involved in a functional nursing unit.

I recently spoke with a DON who had accepted her position after the decisions had been made about the design of one of her nursing units. She said that no one from clinical services had been consulted. The renovation process included tearing out the entire nursing station and then rebuilding what was supposed to be a "more convenient" work area for the licensed staff with an emphasis on adherence to HIPAA privacy guidelines for phone calls, shift reporting and discussion among the interdisciplinary team.

Well, the result was a 5 ½-foot wall between the nurses' station and the rest of the unit. Nurses were unable to see residents as they moved about the unit, and resident's families had to come around the wall to find a nurse.

In front of the station was a desk for the supply, transportation and the appointment clerk, now called the "concierge." Often, the concierge was away from the desk, stocking supplies or completing other tasks.

You could still hear around the wall, but often it was people saying "Hello, is someone back there?"

In an environment where customer service and accessibility are so important, the wall clearly said "stay away." As for meeting HIPAA guidelines, well, you could still hear all being said around the wall.



So, in answer to your question, it would be in your best interest if you insisted on being an active part of the design team.

Please send your nursing-related questions to
Anne Marie Barnett at ltcnews@mcknights.com.