January 10, 2016
Shifting policy, care demands impacting SNF occupancy rates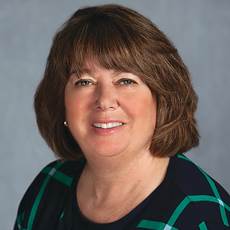 Now is the time for SNFs to "prove themselves," Mace says
Demand for more specialized care and an evolving policy environment could be behind a decrease in nursing home occupancy rates, according to an expert with the National Investment Center for Seniors Housing & Care.
The occupancy rate for skilled nursing facilities fell 0.1% during the fourth quarter of 2015, bringing the overall occupancy rate to 87.4%, NIC reported earlier this week.
While the majority of the performance outlook for skilled nursing facilities is tied to specific markets, the sector as a whole is in the midst of "significant" changes, Beth Mace, chief economist for NIC, said during a press call on Friday.
More medically complex care services, updated accountability measures and the rise of value-based reimbursements will give SNF operators a "chance to prove themselves," Mace told McKnight's. Many operators are making moves to other service areas like home health and hospice to diversify their portfolios, and seeking partnerships with hospitals to reduce costs and improve outcomes, Mace noted.
"There are some opportunities for skilled nursing facilities in light of the changes we're seeing in healthcare, and the ability of operators to work with hospitals and other healthcare systems to try and take advantage of the synergies being developed to take care of our seniors," Mace said.
The overall senior housing outlook will be boosted by a strong national economy, improving housing markets and favorable consumer confidence, according to Mace. However, she cautioned providers and investors to be cognizant of the condition of their own local markets.
"You have to be particularly careful of your own supply and demand market conditions because they do vary considerably," Mace said.
The strongest cities in terms of overall senior housing occupancy rates in the fourth quarter were San Jose, CA, Portland, OR, Washington, Pittsburgh and Baltimore, Mace reported. The cities with the lowest occupancy rates were San Antonio, Houston, Las Vegas, Dallas and Riverside, CA.