February 26, 2008
Seniors housing loan volume rises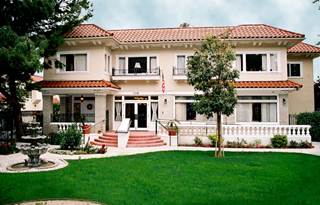 Silverado Senior Living - The Huntington, Alhambra, CA

Loan volume in the seniors housing and care sector rose by $20.5 billion in the third quarter of 2007, according to a recent report by the National Investment Center for the Seniors Housing and Care Industry. That is a positive sign for the sector amid a period of overall slowed growth across the housing spectrum.

The increase in loan volume is due to a massive 481% increase in skilled nursing facility placements in the third quarter, said NIC President Robert G. Kramer. Independent living loan volume was actually down substantially compared with the previous quarter and the same quarter a year ago.

Loan performance during the third quarter also continued at a robust 99.4%. Meanwhile, mean occupancy rose for all senior care segments except independent living. The fourth quarter data should offer a better reading of the impact of the credit crunch on seniors housing, NIC said.