May 24, 2013
Senate bill seeks to empower long-term care ombudsmen, strengthen eldercare workforce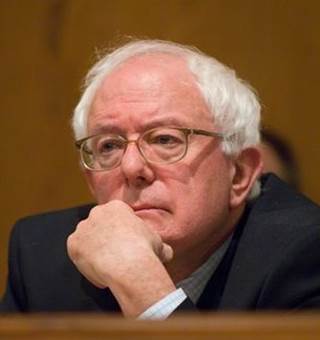 Subcommittee Chairman Bernard Sanders (I-VT)
Senate lawmakers are seeking to strengthen and expand the long-term care ombudsman program and boost the eldercare workforce through a bill to reauthorize the Older Americans Act of 1965. The measure was unveiled Thursday by Sen. Bernie Sanders (I-VT), and is co-sponsored by 14 Democratic senators.
The bill updates the law to improve long-term care ombudsmen's access to electronic information. Ombudsmen would be defined as part of a "health oversight agency," which would allow them to access health information protected by the Health Insurance Portability and Accountability Act, under certain circumstances. The bill also would push ombudsmen to have private access to nursing home residents and have an active role in family councils.
These changes would "protect the health and safety of long-term care facility residents, some of our most frail and vulnerable citizens," Sanders said.
Ombudsmen can vary in their level of power within a given state, and are not immune from controversy.
The bill also calls for interagency cooperation to identify and address labor shortages that would affect seniors' healthcare. Healthcare workers trained in geriatrics and gerontology would be eligible to join the National Health Service Corps, which offers loan repayment for primary care workers who serve communities with limited access to care.
The Eldercare Workforce Alliance praised this proposal, saying the provision "capitalizes on an essential opportunity to strengthen the eldercare workforce."
The bill would also change the way the Consumer Price Index is calculated for seniors, with the goal of more accurately accounting for healthcare costs. The Obama administration has proposed linking Social Security payments more closely to CPI.
If passed, the bill would reauthorize the Older Americans Act through 2018. Click here to view the bill.