August 05, 2016
Second chance helps nurses overcome language mandate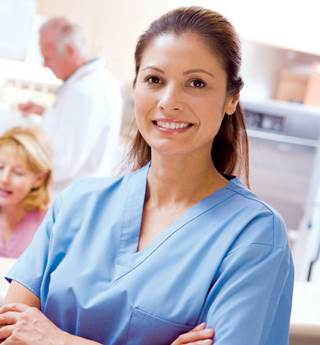 Nurses who don't pass their first English assessment will be given another shot in Britain.
Amid the growing pressure of nursing staff shortages, an overseas healthcare regulator is relaxing its rules for language testing.
The Nursing and Midwifery Council has announced it will allow all foreign nurses seeking employment in Britain a second chance to pass the mandatory English assessment. Nurses were previously given one attempt to succeed.
"We are mindful of the staffing pressures in the health service, and after listening to feedback from stakeholders, we have introduced changes in our process," said Jackie Smith, chief executive and registrar of NMC.
Under the new requirements, nurses who do not earn a 7 or higher on the test will be allowed to take it a second time up to six months after their first attempt. The second opportunity will not be granted to nurses who score below a 6.5 on their first attempt, and they will be banned from registering. The exam's highest possible score is a 9.
Smith said that regardless of whether or not a second attempt is needed to pass the test, a successful score provides assurance that nurses "meet the appropriate standard of English."
Katherine Murphy, chief executive of The Patients Association, told the Daily Mail that a language barrier between nurses and patients would result in "mistakes and misunderstandings" when discussing medical information.