May 19, 2009
Sebelius: New nurse, home health aide surveys designed to increase worker satisfaction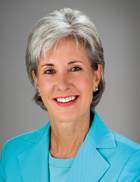 HHS Secretary Kathleen Sebelius

The recently released Department of Health and Human Services survey of long-term care nursing assistants (CNAs), and a forthcoming survey of home health workers, reflects the department's commitment to the needs of the long-term care workforce, Secretary Kathleen Sebelius says.

HHS has been conducting these surveys in an effort to increase job satisfaction and recruitment, and reduce turnover rates in the long-term care industry, Sebelius says. Sebelius called CNAs and home health workers "the backbone of our long-term care system" in a letter to the editor published in Monday's Washington Post.

The results of the recently released CNA survey show that more than half of CNAs working in nursing homes were injured on the job last year, and that many are unable to afford employer sponsored healthcare. HHS is "wrapping up" the survey of home health aides, Sebelius said, though she did not give a release date.