May 06, 2017
SCOTUS sides with provider, won't take arbitration case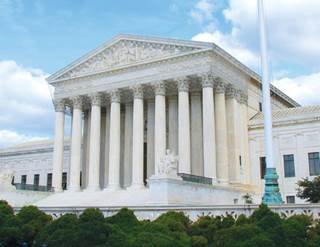 The Supreme Court heard arguments in another nursing home arbitration case in February.
In a win for providers, the United States Supreme Court declined in late March to review an arbitration dispute between an Extendicare facility and the family of a deceased resident.
The High Court's denial of the case means a September decision from the Supreme Court of Pennsylvania will stand, and the resident's family must submit to arbitration with the provider over survival claims.
Taylor v. Extendicare Facilities, Inc. was filed by the family of a resident who died in April 2012 after being admitted to an Extendicare facility in Pennsylvania. Her family filed wrongful death and survival claims against the provider in October 2012.
The resident's family, who had signed a pre-dispute arbitration agreement upon her admission, argued that their survival claims couldn't be forced into arbitration since state law mandates that such claims must be joined with wrongful death claims, which are required to be tried in court.
Pennsylvania's highest court ruled that the family's arguments didn't mesh with the Federal Arbitration Act — which takes precedence over the state's rules — and that arbitration must be compelled.
The state court's decision "reinforces the right of nursing homes to require plaintiffs in survival actions to stick to agreements to arbitrate, even when that may be contrary to Pennsylvania law," Katherine Benesch, principal at Benesch & Associates LLC, told Bloomberg BNA.
An attorney for the resident's family told Bloomberg that he was "disappointed" but "not surprised" by the Supreme Court's denial of the case.
He has since filed a petition for Supreme Court review of a case involving an HCR ManorCare facility that he believes will be a "better vehicle" for the justices to review nursing home arbitration agreements.