August 05, 2009
Schwarzenegger tells Congress that states can't afford proposal to expand Medicaid program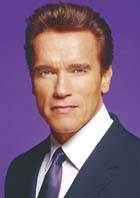 Gov. Arnold Schwarzenegger (R-CA)

California Governor Arnold Schwarzenegger (R) sent a letter to federal lawmakers deriding a certain Medicaid provision in healthcare reform legislation. He also praised some newly proposed congressional long-term care financing models.

Schwarzenegger said in the letter that a proposal in the House Energy and Commerce Committee proposal would be "absolutely unaffordable for states," and would cost California an additional $8 billion annually in new Medicaid expenses. California was recently forced to drastically cut many of its Medicaid-related services to both seniors and the poor due to a $26 billion budget deficit. The House committee legislation calls for the expansion of Medicaid to cover more low-income individuals. While the original version had the federal government footing the bill, a deal negotiated with the conservative Blue Dog Democrats would put states on the hook for roughly 10% of the expanded program.

But the governor said he liked some proposals that create new financing models for long-term care. By taking full responsibility for financing and coordinating care for seniors dually eligible for both Medicare and Medicaid, the governor wrote, the federal government can "appreciably reduce the cost trend for this group." Schwarzenegger also pointed out that one factor holding back Medicaid solvency is its continued role as the primary source of funding for long-term care.