January 28, 2010
Rumors swirl about possible nominees to head Medicare, Medicaid office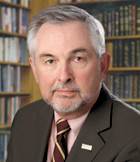 Glenn Steele
In the hours leading up to President Obama's first State of the Union address Wednesday night, Washington was abuzz with a rumor that the president would soon unveil his nominee for the top job at the Centers for Medicare & Medicaid Services.
But the Department of Health and Human Services quickly dispelled the notion that the president would make the announcement during the address.
"We are working quickly to find the right nominee for this position," spokesman Nicholas Papas told McKnight's Wednesday.
Speculation has surrounded Glenn Steele, president and CEO of the Geisinger Health System, or Don Berwick, president and CEO of the Institute for Healthcare Improvement, the Bureau of National Affairs reported. Both men have held professorships at Harvard University, and have received numerous awards for their work to improve the quality of patient care. Steele, considered by many to be the frontrunner, according to BNA, has long been rumored to be a nominee for the post. But reports from as far back as May of 2009 indicated he might have withdrawn his name from consideration.
CMS has been without an administrator since 2006, when Mark McClellan stepped down from the position. Charlene Frizzera is the current acting administrator.