March 02, 2011
Rhode Island's Gifford named new national nursing home and assisted living quality chief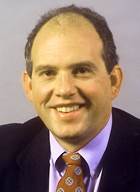 Rhode Island's Gifford named new national nursing home and assisted living quality chief

The American Health Care Association and National Center for Assisted Living on Tuesday named Dr. David R. Gifford as their senior vice president of quality and regulatory affairs, a new department within the nation's largest nursing home association.

Previously, the director of the Rhode Island State Department of Health, Gifford will oversee quality initiatives that are currently championed by AHCA/NCAL. They include Quality First, Keeping the Promise, and the AHCA/NCAL Quality Awards Program. He also will be tasked with developing new programs designed "to help association members provide high quality, person-centered care," according to an AHCA/NCAL press release.

Also formerly Rhode Island's health information technology coordinator and a leader in promoting electronic medical records and e-prescribing, Gifford is expected to work closely with other organizations, including the Advancing Excellence in America's Nursing Homes Campaign and the Centers for Medicare & Medicaid Services. A board certified geriatrician, he will assume his new role in May.