February 03, 2016
Results of rehospitalization reduction efforts 'promising', CMS says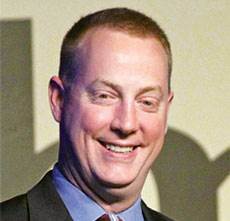 Conway: Early returns are "promising"
Early results of the Centers for Medicare & Medicaid Services' initiative to reduce hospitalizations among nursing home residents indicates a promising start to the program, CMS officials say.
The results of CMS' "Initiative to Reduce Avoidable Hospitalizations among Nursing Facility Residents" for calendar year 2014, released Wednesday, showed that Medicare expenditures were generally reduced at all seven testing sites, relative to a comparison group. Two sites showed "statistically significant" reductions in expenditures.
All testing sites showed a decline in all-cause and potentially avoidable hospitalization, with four sites showing significant reductions in at least one hospitalization measure. The initial results are "promising," CMS Principal Deputy Administrator and Chief Medical Officer Patrick Conway, M.D., said in a blog post.
"As we plan for new Medicare payment incentives to reduce hospital readmissions from skilled nursing facilities, these results provide early indications that when the right strategies are in place, they may effectively reduce hospitalization rates and reduce overall Medicare spending," Conway wrote.
An estimated 45% of hospitalizations among nursing home residents may be prevented with targeted interventions, according to CMS research. The interventions tested in the initiative include hiring staff specializing in recognition and management of conditions that cause avoidable hospitalizations, improve prescription drug management and facilitate resident transitions to and from inpatient hospitals.
CMS has also reported "impressive" nationwide reductions in inappropriate use of antipsychotics among nursing home residents through the agency's National Partnership to Improve Dementia Care, Conway noted.