February 01, 2013
Researchers turn to mussels as a model for bio-adhesives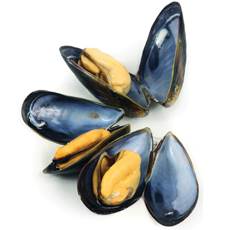 Researchers turn to mussels as a model for bio-adhesives
The biology that allows mussels to stick to underwater surfaces is providing insight to researchers looking at wound care.
Mussels use a powerful adhesive to attach themselves to rocks or ships in the ocean, notes Pennsylvania State University associate professor of bioengineering Jian Yang, Ph.D. Joined by University of Texas-Arlington researchers, the team looked at the chemical structure that forms the adhesive.
They were able to create iCMBAs, bio-adhesives, which adhere well in wet environments, degrade controllably, and improve biocompatibility.
It's believed iCMBAs could not only be used in surgery for suture and staple replacement but may also be used to treat hernias, ulcers and burns.
iCMBAs provided 2.5 to 8 times stronger adhesion in wet tissue conditions compared to fibrin glue, researchers said. They wrote the iCMBAs "were able to stop bleeding instantly and suturelessly, and close wounds (2 cm long × 0.5 cm deep) created on the back of Sprague–Dawley rats, which is impossible when using existing gold standard, fibrin glue, due to its weak wet tissue adhesion strength." Their results were published in November in Bio-materials.
The iCMBAS are non-toxic and synthetic, which means they are less likely to cause allergic reactions. The researchers said they were looking at adding properties that could protect against infection, such as anti-microbial agents.