December 06, 2016
Researchers question Braden Scale's reliability inside SNFs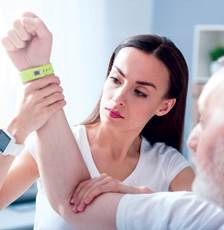 Braden is often used to assess risks such as those linked to mobility.
The Braden Scale may not be a valid tool for predicting pressure wounds when used in long-term care settings, according to Chinese researchers who conducted a meta-analysis.
The review looked at eight studies from PubMed and Web of Science to understand how reliable scores were among 41,000 patients in seven countries.
The authors selected only studies that assessed the predictive validity of Braden for long-term care residents; calculated true positives, false positives, false negatives and true negatives at different Braden Scale cut-offs; and provided sensitivity and specificity and likelihood ratios.
Braden is the most commonly used scale for risk assessment, evaluating risks linked to sensory perception, moisture, activity, mobility, nutrition, and friction and shear. The Nantong University researchers cited evidence showing all items are not equally important in long-term care facilities, where friction and shear are most strongly linked to pressure ulcer prevalence.
Though Braden has moderate predictive validity, the study in September's Ostomy Wound Management found low predictive specificity, or ability to identify healthy patients.
The researchers called for large-sample testing of new risk assessment scales — including the interRAI pressure Ulcer Risk Scale with its seven independent variables — in nursing homes.