March 01, 2013
Report on Medicare payments for poor care paints skewed picture, nursing home advocates say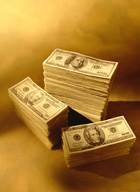 CMS: Medicare rate increase would boost SNF payments by $500 million
Skilled nursing facilities collected Medicare payments of $5.1 million in 2009 for care that did not satisfy government quality measures, according to a report released Thursday. Prominent nursing home advocates say they're taking the report seriously but counter that the Department of Health and Human Services Office of Inspector General (OIG) is presenting an incomplete picture.
The OIG looked at 190 skilled nursing facility stays that ended in 2009. For 26% of the reviewed stays, the SNF did not develop a resident care plan that met federal quality standards, according to the report. For 15% of the stays, the SNF did not provide services in accordance with care plans. This included cases of SNFs providing additional therapy that was not called for explicitly by the plan.
The reviewers also looked at facilities' adherence to discharge planning requirements for 83 stays that ended with a transfer to another care setting or into the community. For 31% of these cases, the discharge plan was deemed inadequate.
The Centers for Medicare & Medicaid Services accepted OIG recommendations that CMS increase monitoring and follow-up with underperforming facilities, and take further steps to link Medicare payments with quality of nursing home care.
American Health Care Association spokesman Greg Crist said the report merits serious consideration, but he pointed to CMS data showing a rise in five-star facilities since 2009.
"We wish the OIG report had broadened its focus to look more at health outcomes," he said, "for when one uses CMS's own data on other quality measures, skilled nursing centers are trending toward better, not worse, health results."
LeadingAge noted the report does not account for important changes implemented since 2009.
"The new MDS which was implemented in 2010 (after the 2009 data on which the OIG study is based) addresses many issues raised by quality providers over the years by increasing focus on resident choices and clarifying key documentation requirements," LeadingAge's Emily Wilson said a statement.