April 07, 2017
Report: Employment growth in SNFs below national average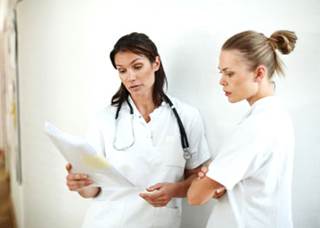 Nursing aides, RNs and LPNs make up the largest proportion of SNF workers, according to the report.
The skilled nursing industry has shown the slowest average employment growth among healthcare sectors over the last 16 years, according to a new report. But that might be about to change.
Data compiled by Deloitte University Press found nursing care facilities had an 8.6% increase in job growth between 2000 and 2016, with a total of 130,500 jobs created. That percentage puts the "slow-growing" sector as the only one in the report below the national average.
Outpatient care centers and home health services, meanwhile, displayed the fastest growth at 101% and 115%, respectively.
"Given the aging of the population, employment in the healthcare sector should continue to experience a healthy rate of growth," the report reads. "Indeed, the Bureau of Labor Statistics projects that health care occupations is expected to add more jobs over the next 10 years than any other group of occupations."
The increases in the proportions of registered and licensed practical nurses from 2000 to 2015 were the biggest changes among skilled nursing titles, the report found. Registered nurses made up 10.8% of the SNF workforce in 2000, compared with 13.6% in 2015; LPNs jumped from 10.1% to 11.9%.
Nursing aides, as expected, made up the biggest proportion of SNF workers at both mileposts, reaching 33.3% in 2015.
Housekeepers, personal care aides, medical service managers, cooks, medical assistants, recreation and fitness workers, and janitors and cleaners rounded out the report's list of the top 10 SNF occupations for 2015.
The report also digs into distribution of highly specialized occupations such as RNs, lower-skilled aide occupations, office jobs and others.
Fifty-five percent of the jobs available in skilled nursing facilities in 2015 were aide positions, while 39% were categorized as highly specialized or skilled. Four percent of SNF workers had office jobs, the report found, while 2% were considered "other" employees.
"As we think through the 'workforce of the future,' it's possible that health services employment could lead the way," the report concludes. Authors note, however, that due to unchanging workplace structures since 2000, workplace growth rates in the individual industries will drive whatever employment changes take place.
Click here to explore the full Deloitte report.