November 16, 2016
Report: Despite demand, nursing positions take abnormally long to fill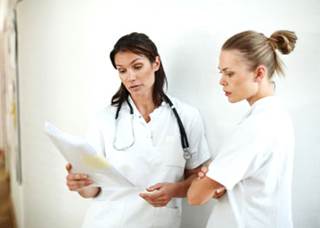 The average healthcare job takes 49 workdays to fill, according to Stateline
Even as the demand for nurses skyrockets, open nursing positions sit unfilled for much longer than equivalent positions in other industries, according to a report published Wednesday.
Nationwide, healthcare jobs take an average of 49 workdays to fill, according to data from Pew Charitable Trust's Stateline. That's bad news given the healthcare industry will need an estimated 1 million additional nurses by 2022.
The main driver behind the vacancies isn't a lack of candidates with college degrees, the report asserts, but a lack of new hires that have specialty experience. New nurses typically require additional on-the-job training and mentoring once they're hired, which can be expensive for providers required to fill multiple positions at once.
Location also plays into how quickly staff gaps are filled. Some rural providers reported an average of six weeks to find candidates with at least a year of experience.
Providers also said they aren't able to boost wages for hard-to-fill positions. Smaller providers, especially those reliant on state or federal reimbursements, are in a particular bind.
"You can't tell Medicaid, 'Well, we need to charge more, because we need to pay the nurses more to work nights,'" Dawn Bloomer, a former home care administrator, told Stateline.
Solutions include legislators creating policies to offer student loan assistance for those willing to work in rural locations. Another option would be for state legislators to direct Medicaid funds towards raising nursing home wages.
Click here to read the full Stateline report.